The so-called 'double reduction' policy has swept the country in the past two months since the policy was released on 24 July, calling for a reduction in homework burdens for lower primary school students, banning education companies from listing on the stock market and banning academic tutoring during holidays at the compulsory education level (grades 1 to 9), and several other measures.
The policy has hit private education companies hard, and large Chinese education companies, such as New Oriental, TAL Education Group and VIPKID, have shifted to providing arts and vocational education. Many of the estimated 10 million employees in the education and training sector are facing redundancy – practitioners estimate that the number of employees affected may have reached 100,000.
Why is China taking an unprecedented step to fix the education and training system?" How does the 'double reduction' policy affect students, parents, teachers, tutors who devoted years to after-school tutoring? Will it make any tangible difference to academic stress in China?
INVOLUTION IS ENDANGERING THE FERTILITY RATE
The rapid development of China over the last few decades is fostering intensified social competition. In terms of education, parents have had to set rigorous school schedules for their students from kindergarten onwards in order to compete for places in top universities. This anxiety is widely spread among parents, some of whom may worry that their kids are losing their competitive edge due to attending fewer extracurricular classes than their neighbours' children. After-school training institutions have undoubtedly taken advantage of family education anxiety and have grown by leaps and bounds.
It is not only training courses that increase the cost of raising children. Properties near the best schools have been sold at an outrageous price, and some parents have had to wearily accept the extra pay held by the '996' working hours. These reasons are causing young Chinese couples to lose more and more confidence in having children, even though the government has twice eased the birth limit to three children in 2021.
As a result, the country faces not only rising income inequality, but also a declining workforce in the coming decades. At the same time, the younger generation is already thinking of giving up, and there are growing calls for resistance to involution (nei juan) and calls for 'lying down'(tang ping). They are no longer willing to participate in the ongoing rat race.
THE BENEFICIARIES OF HIGHER EDUCATION CANNOT AFFORD TO LET THEIR NEXT-GENERATION DROP OUT OF THE RACE
Since the policy was announced, there have been different opinions in Chinese society. Some believe that the 'double reduction' policy will put an end to excessive parental pressure on children, thus allowing them to learn and grow up in a relaxed and joyful manner.
On the other hand, there are those who believe that the 'double reduction' policy will only encourage parents to invest more time and money in raising their children to become elites, thereby countering the inequity of social and educational resources.
This conflict is particularly evident among the average families, especially the generation of parents who are the new middle class who have made the class leap through SSPA and worked their way up. For this segment of parents, they will never tolerate that their kids are lagging behind others in terms of schooling. Even if they understand that in today's Chinese workplace, the phenomenon of involution has caused many highly educated graduates to suffer from the serious employment crisis as well. An interesting image from social media sums up the anxiety of this group of families in the face of the 'double reduction' policy.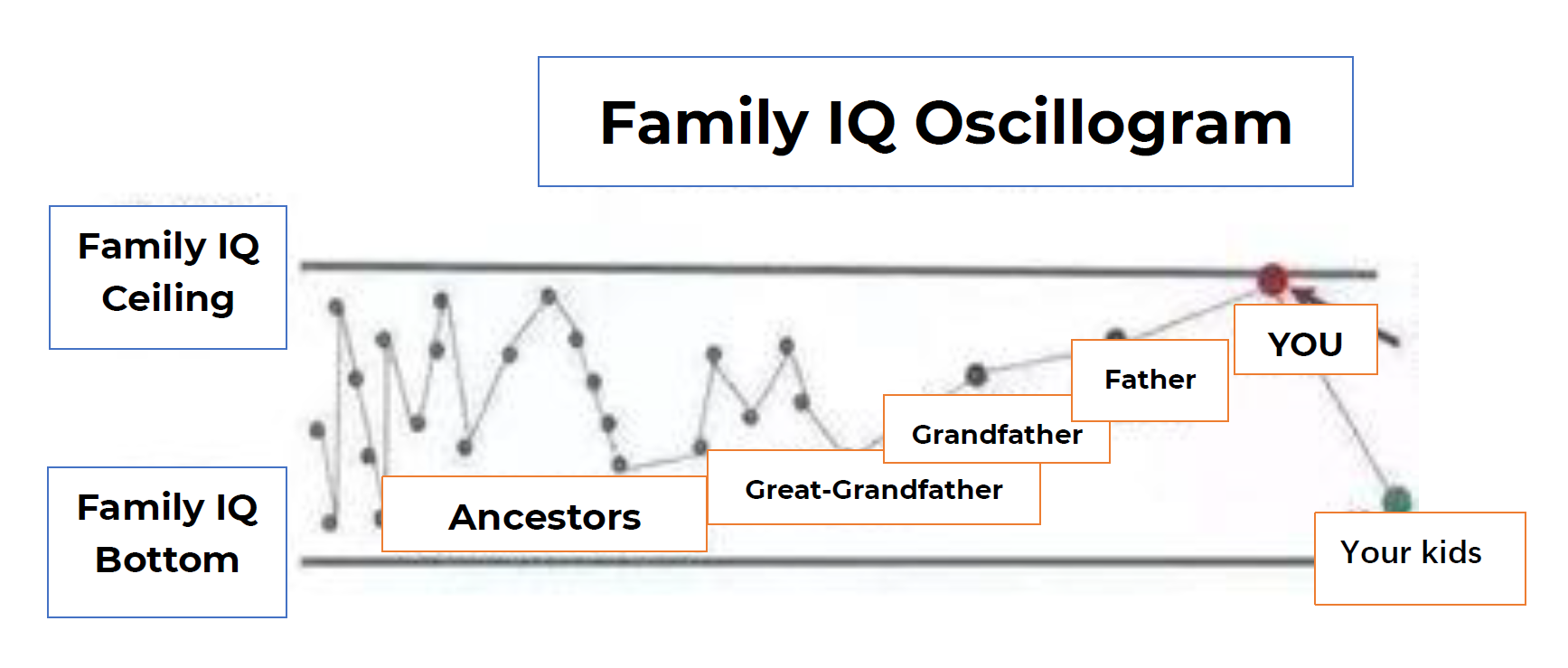 DOUBLE REDUCTION FOR STUDENTS = DOUBLE INCREASE FOR SCHOOL TEACHERS?
Controls on after-school training could already contribute to an increase in teachers' pressure. According to statements made by teachers on social media, they have experienced, in varying degrees, that their working hours and work pressure are inevitably increasing significantly since the implementation of the 'double reduction' policy. Parents are beginning to place higher expectations on in-school education, and some school teachers are required to be responsible for far more students than their capacity limits.
At the same time, a large number of institutional teachers are facing passive unemployment. Some of them are struggling to find a career change, even if it is very difficult. A large proportion of practitioners are also looking to enter school teaching, and with limited places available, their entry will create fierce competition for school teaching positions, and may consequently affect the average benefits package in the sector.
Even with the above controversies, all signs point to China's unshakeable determination to reform the education sector. However, the demand for parental and family tuition is still there, and represents a huge market. Although school-based care services will fill this gap to some extent in the future, it will take a long time to adapt and develop to fully meet the needs of today's parents and students. On the other hand, the government and other industries will need to provide some assistance in the career development and transition of those engaged in teaching and training, in order to address the adverse effects of policy on this large population.
It may take a relatively long period of time for Chinese society to accept the impact of the 'double reduction' and for the reform to have the desired positive effect. The current generation of students in the transition period will be impacted in some ways, and this will undoubtedly be a test for various sectors of Chinese society.